Welcome to the
Vision Zero Partnership
Delivering Safer Roads for Cambridgeshire and Peterborough
What is Vision Zero?
The Vision Zero Partnership is committed to preventing all road deaths across Cambridgeshire and Peterborough and to significantly reduce the severity of injuries and subsequent costs and social impacts from road traffic collisions.
Vision Zero is a road safety partnership strategy adopted and built on, incorporating the international Safe System policy approach for Cambridgeshire and Peterborough.
Targets for the Vision Zero Partnership
The overall vision and long-term goal for the Vision Zero Partnership is to achieve Vision Zero, where no people are killed or severely injured on the partnership's roads. This will be achieved by the adoption of local targets to measure and monitor progress.
Given the international adoption of a 2030 target of a 50% reduction in road deaths and serious injuries, this is a suitable target for the Vision Zero Partnership.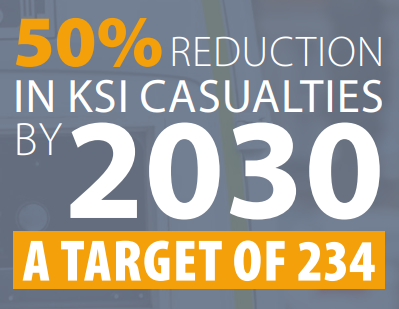 Adopting a new approach
The new structure formalises the relationship with the people of Cambridgeshire and Peterborough. Essentially the Strategy is a mechanism for empowering and working with local communities to harness their energy to deliver local priorities, like road safety.
It provides an opportunity for local communities to influence the activities undertaken by the partnership, in return for providing a resource to enhance the capabilities of the partner organisations. It means that the public has an opportunity to influence all levels of the Partnership.